Boost Your Childs Self Confidence With Kids Martial Arts Training
Looking for a way to keep your child active with an exciting program they will enjoy each and every week? Look no further than our Kids Martial Arts classes at Las Vegas Combat Academy And Mixed Martial Arts. We introduce students to a wide range of Krav Maga and self-defense techniques that will build self-confidence and prepare them for any dangers they may face.
Our Kids Martial Arts and Krav Maga classes teach your child how to have:
Unstoppable confidence
Self-esteem
The courage to stand up to bullies
While also developing stamina, coordination, and a positive winner's mindset.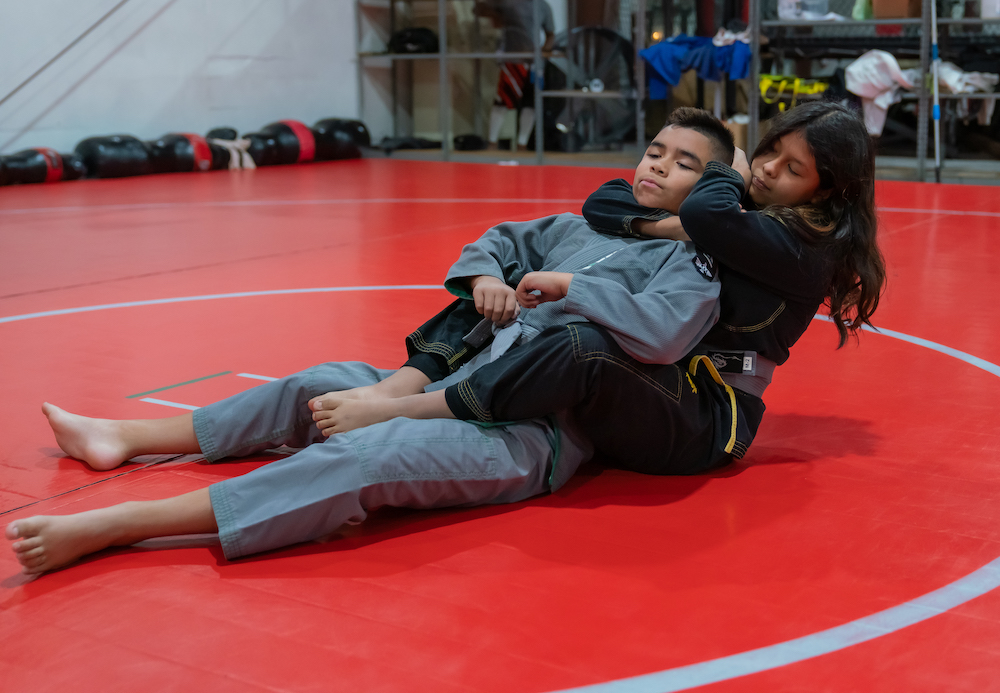 Kids Martial Arts Classes Help Students Develop Wide-Ranging Skills
During all of our Kids Martial Arts Classes, students work as a team to complete a number of exciting exercises that create lifelong habits of fitness and instill a competitive and collaborative nature.
By promoting body control and coordination through these exercises, our students often enjoy improved performance in traditional team sports as they gain a better understanding of their constantly growing bodies.
Regardless of your child's future fitness plans or goals, Kids Martial Arts classes will provide a foundation that cannot be matched.
Take Advantage Of Valuable Bully Prevention Training
Bullying is a danger no child should have to endure. At Las Vegas Combat Academy, we teach our Kids Martial Arts students how to communicate with a bully and how to diffuse a tense situation without conflict. But in the event that confrontation is unavoidable, we want each of our students to be prepared and equipped to defend themselves effectively. Breaking The Bully is the world's most effective anti-bullying program ever created.
Your child will learn how to protect him or herself and friends against a bully with:
Simple striking techniques
Submission Strategies
Quick-paced reactions

Get Started Today With Our Kids Martial Arts Classes
We approach Kids Martial Arts training with three variables in mind: aptitude, attitude, and effort. Give your child the tools to succeed in all three. Simply fill out the form on your screen today for more information on these or any other classes offered at Las Vegas Combat Academy.