Sharpen Your Skills With Wide-Ranging 702 BJJ Training
Brazilian Jiu Jitsu is the most dominant ground fighting system in the world today and at Las Vegas Combat Academy, you'll learn from the best in a number of Jiu Jitsu disciplines as you sharpen your ground game combat skills.
We have sought out the best instructors in the country to provide top-notch instruction in BJJ and MMA Jiu Jitsu and our classes help students of all experience levels - everything from developing a basic skillset to training for national competitions.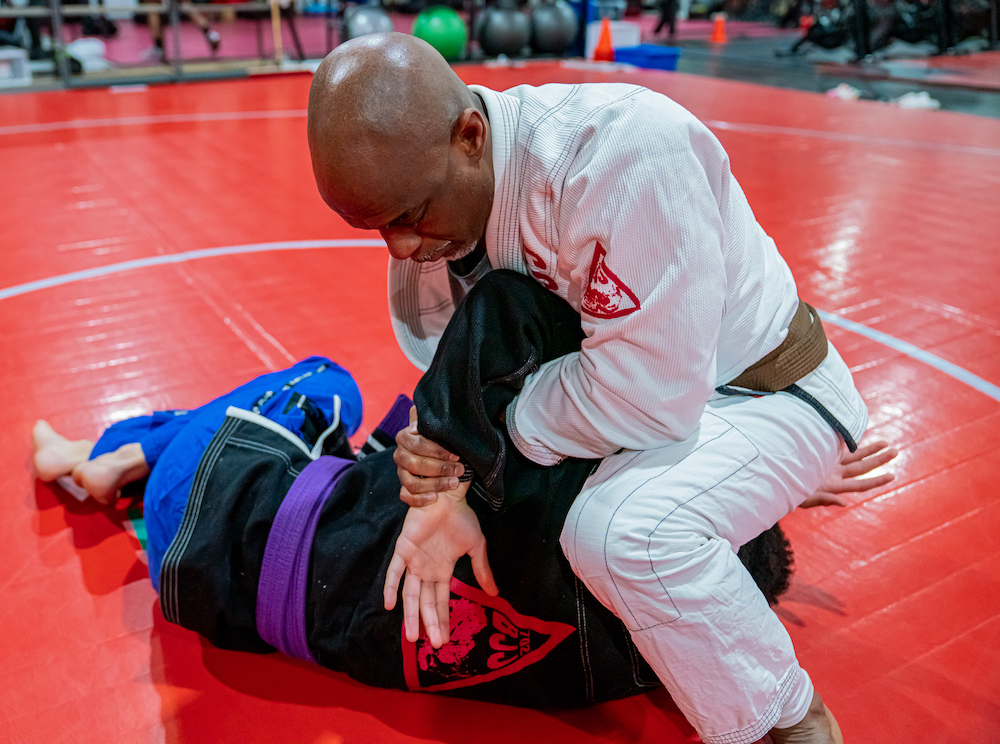 Now Featuring an Innovative Mix Of Jiu Jitsu Techniques
BJJ, like all martial arts disciplines, has its drawbacks in competition and in real-world practice. To patch the holes where we see BJJ falling short, our Jiu-Jitsu training at Las Vegas Combat Academy features a methodology and specific training sequences that have been developed by Chief Instructor Donavin Britt for the purposes of teaching students the most innovative mix around.
You'll learn elements of:
Brazilian Jiu Jitsu
Judo
Japanese Jiu Jitsu
Aikido
Greco-Roman Wrestling
MMA Jiu Jitsu
And Grappling!
Enjoy The Very Best In BJJ Instruction
Our Bazilian Jui Jitsu program at Las Vegas Combat Academy is led by the Highest Level Jui Jitsu Professors. Our Professors have competed at the highest levels and have also trained multiple World Champions for UFC, Bellator, and World Pan-Am Games.
Our world-class instructors have brought many of our practitioners to the medal stand in a very short time. Alongside Donavin, we are constantly bridging the gap from Dojo to Street, Cage, and Ring applications of various techniques. We are teaching Traditional Brazilian Jui Jitsu with street and real-world application.
We have a completely integrated system that aims to bring all of our students to proficiency in traditional BJJ, MMA BJJ, and Self Defense BJJ!
Get The Most Out Of Your Training - Sign Up Today
We're ready to build your BJJ skills from the ground up. Join us at Las Vegas Combat Academy by simply filling out the short form on your screen now. We'll take care of the rest!